October 15, 2012
News: Feedback also distributes Leybold products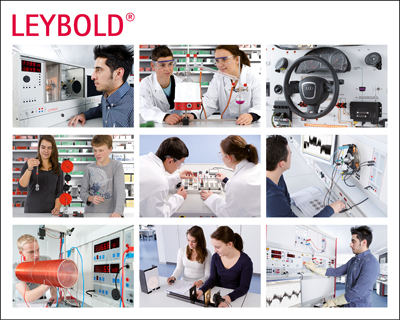 Crowborough (UK), October 15, 2012: Since May 2012 Feedback has been a company of the LD DIDACTIC Group, which distributes its products and solutions under the brands Leybold and Feedback.
The LEYBOLD range offers complete solutions for the subjects
· Physics
· Chemistry & Biology
· Engineering
The LD DIDACTIC Group is a worldwide leading manufacturer of premium science and engineering equipment for academic education and vocational training.
For further product information you can also visit www.ld-didactic.com. You can also get in touch with your local agent. Contact details can be found here.
We are delighted of the extended product range that we can offer.